Buy tickets
Event details
Post event:
Thank you for attending the session as well as for your online feedback. As promised I have shared a gif below with few main slides we discussed during the session. Click here for the upcoming sessions.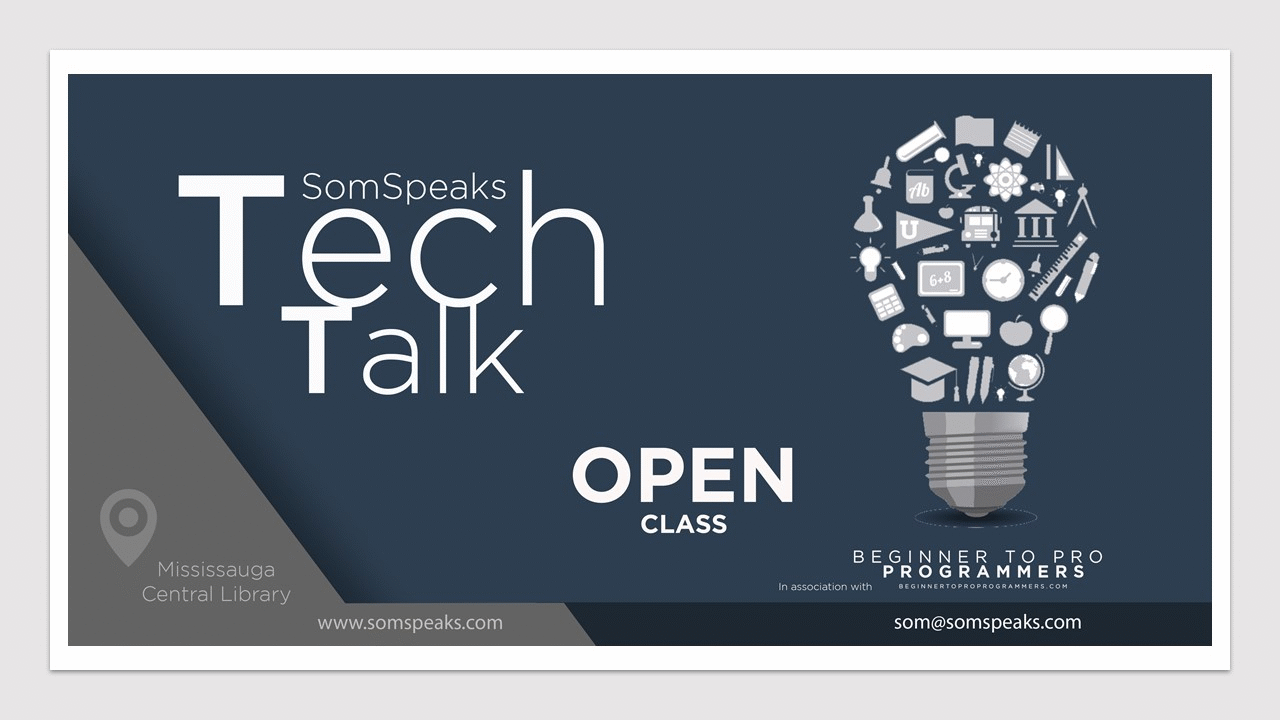 Thank you for showing your interest for this event. '#TechTalk' is a public study and discussion meetup. The primary agenda of this session is to discuss modern and industry standard technologies used in various business sectors. From a solution architect's point of view the trends of technology in day to day business. Mostly the open source technologies which are bringing revolution in upcoming digital trend.
#TechTalk knowledge sharing session is aimed for technology and business enthusiasts to use open source technologies to grow their business faster and smarter. It's completely FREE knowledge sharing.
If you are curious or enthusiastic about modern and open source technologies please join us. Bring your experience and skill on table , share with others. Find help or help others to find a better technology solution.
Please check the eventbrite link for venue and time. Registration is FREE and required. It is not walk-in event.
Note: If you want to be a speaker to talk about your expertise in technology and business solution. Please email your interest prior to the event.
Click here for Facebook Event.